Sponge iron is formed through the reduction of iron ore to metallic iron through reaction with carbon in the form of coal, etc. at approx. 1100 degree Celsius. Sponge iron is also referred to as direct reduced iron, metalized iron, or hot briquetted iron.
Sponge iron is used in the iron and steel industry as a substitute for scrap in induction and electrical arc furnaces. Over the years, the shortage of expensive melting scrap has made sponge iron a significant raw material for manufacturing high quality steel. In India, the abundance of Iron Ore deposits has led to absorption of the renowned by the Indian industry and use of ore lumps and fines has led to the country becoming the largest producer of sponge iron in the world.
JISPL ventured into this segment in early nineties and over the years has perfected the technology and become the second largest sponge iron manufacturer in India.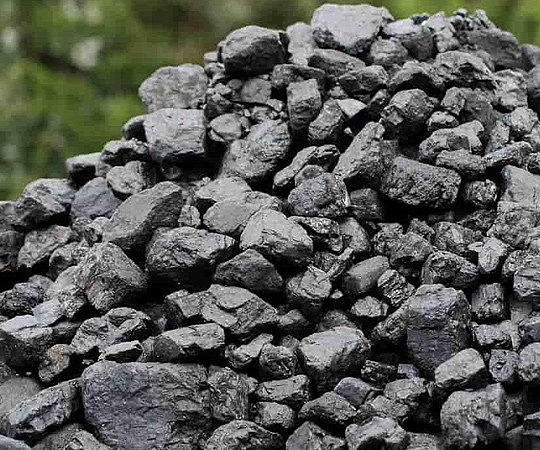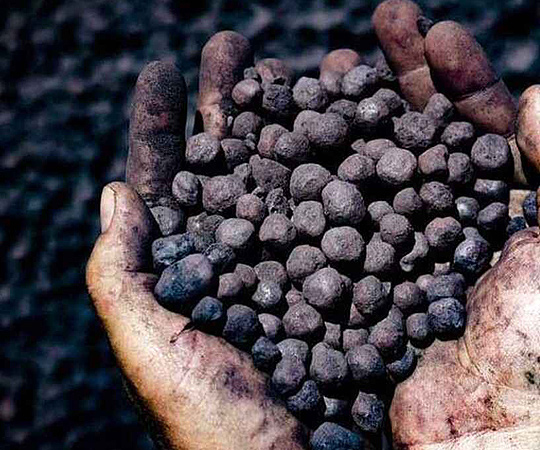 JSWAION possesses considerable expertise in the manufacture of sponge iron. The sponge iron exhibits superior quality characteristics with excellent metallic content and an impeccable consistency in chemical and physical characteristics and low sulphur and phosphorus content. The production process also ensures that the sponge is free from dust caused during material handling.
"Sponge Iron may be supplied in Lumps or as Fines either in loose or bagged in HDPE bags, as may be required by the customer."
– Supply Condition
Storage Precautions Needed
It is advisable to keep Sponge Iron under cover to avoid any direct contact with moisture before usage. Moisture promotes oxidation thus reduces metallization.
Sponge Iron needs special care during storage and transportation for which IS:10852 stipulations may be followed.
Special care is taken while dispatching Sponge Iron from plant by putting proper sealing over the material loaded on vehicles to protect against environmental deterioration.